Visit Lake Orta: our Classic Guided Tour
Do not miss out on this tour encompassing the three most iconic sites of Lake Orta, located very close to each other: the Sacro Monte at Orta (UNESCO, 17-18th c.), the Island of San Giulio and the village of Orta San Giulio.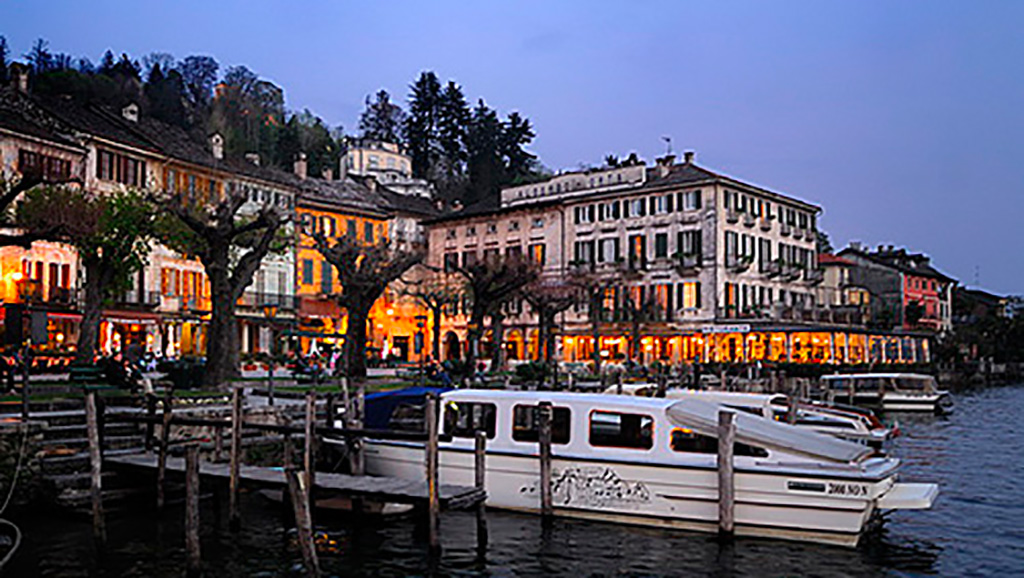 We will explore: village of Orta San Giulio - Island of San Giulio - the UNESCO Heritage Site of the Sacro Monte di Orta.
When: the best time is from April to October (better on weekdays!)
Where is lake Orta: Europe - Northwestern Italy - Piedmont Region - Province of Novara - Area of the Italian Lakes (just west of Lake Maggiore).
Distance from cities: 25 mi. (40 km) from NOVARA / 50 mi. (81 km) from COMO / 53 mi. (85 km) from MILAN / 78 mi. (125 km) from TURIN.
Your guide: Cosetta Dal Cin, a Licensed Tour Guide and Art Historian, or one of the knowledgeable Tour Guides collaborating with Ortaeoltre.
Important: for a perfect experience we advise that groups should not exceed a max of 30/35 people per Guide. Larger groups are nonetheless accepted.
Possibility to hire a Guided Tour System (receivers and disposable earphones).
This tour is definitely a must for all travellers, especcially those who visit Lake Orta (traditionally called Cusio) for the first time!
A captivating walking tour within the enchanting peninsula of Orta and the Island of San Giulio, located just 400 meters/1300 feet from the shore. It is the most appreciated itinerary by international tourism, thanks to its undeniable artistic relevance and scenic beauty.
This guided trip encompasses the romantic and relaxing village of Orta San Giulio - fully pedestrianized - with its numerous craft shops, cafés and eateries; the Sacro Monte di Orta (UNESCO heritage site), a magnificent and panoramic baroque site dedicated to Francis of Assisi, medieval founder of the Franciscan Order; and the enchanting Island of San Giulio, quite small but rich in history, home to an important Benedictine abbey which is still inhabited by about seventy cloistered nuns.
The lovers of artistic and evocative photos will surely find plenty of inspiring subjects.
Duration of this tour
The Classic Guided Tour of Lake Orta can be accomplished either in a Half Day (HD) or in a Full Day (FD), depending on personal interests and time available. The minimum duration is approximately 4 hours; it can be transformed into a Full Day tour by adding lunch and free time at your leisure in the picturesque village of Orta.
Possible combinations
The itinerary "Classic Tour of Lake Orta" can be combined with other sites that are equally as charming and interesting, such as one of the tours on the hills around the lake where you'll discover old traditional villages, lovely gardens and remarkable artworks.