Cosetta Dal Cin, Licensed Tour Guide
I'm Cosetta, an Italian Art Historian and licensed Tourist Guide, specialised on Lake Orta.
Living in Orta, I've become over the years a guide specialised in this beautiful area, an area I fell in love with almost twenty years ago and have never left since then, abandoning my previous big-city life!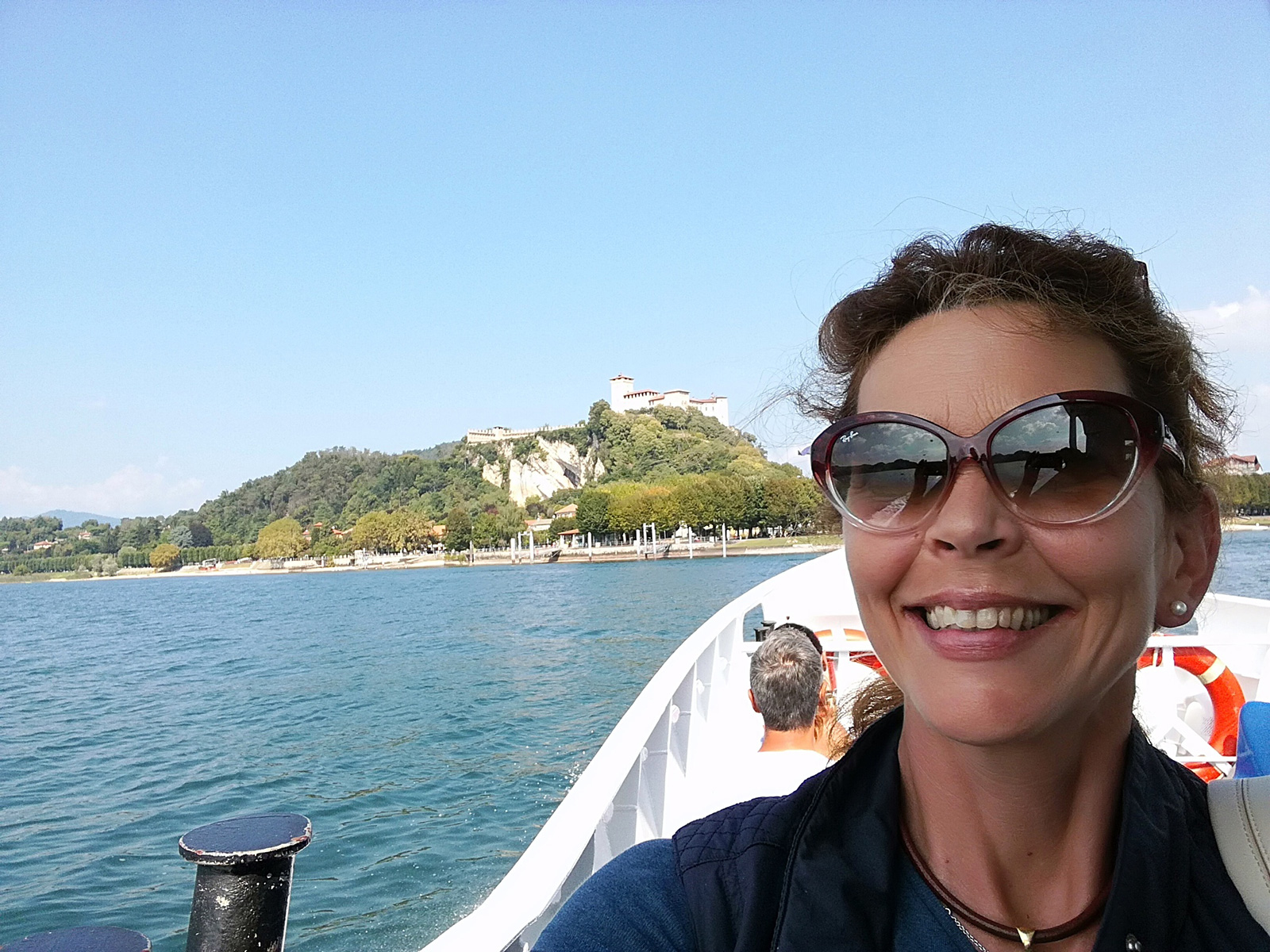 After living in Verona and Milan - where I got my Master's Degree in Art History - I unexpectedly discovered, in this romantic corner of Piedmont, my ideal place to live! I have visited numerous stunning countries in my life, but I still think that Lake Orta is amongst the most beautiful places in the world.
---
What really struck me with this place?
The many clear sunny days in every season (I can't stand the rain!); the wavy coastline, with the charming peninsula of Orta that stretches into the lake as if it wanted to touch the island; the peculiar color of the water, its unexpected transparency that makes you want to jump in; the special brightness of the sky due to its altitude (290 mt / 960 feet asl), and the verdant hills all around, with numerous scenic pathways and well-preserved medieval villages… All this definitely conquered me years ago, and I'm still fascinated by it !
A charming place for those who, like me, love art and literature…
Lake Orta: a special place rich in history and art, which has always attracted writers, artists and poets, not to mention those who were born here, such as Gianni Rodari and Ernesto Ragazzoni, a refined translator of Edgar Allan Poe and Victor Hugo in the early 20th century! A few years ago the well known film director Giuseppe Tornatore decided to shoot part of his movie "The Correspondence" (starring Jeremy Irons) on the Island of San Giulio changing its name into "Borgo Ventoso".
Several writers have recently set their stories here as well. Those who love delicate, somewhat mysterious and uncommon atmospheres, and feel the bonds with the past as something vigorous and vital, this is the right place to be. And of course, the touches of modernity that appear here and there remind us that, thankfully, this place is alive and in line with the times!
Ortaeoltre's collegues and co-workers
Ortaeoltre: a network of passionate expert Guides on Lake Orta and its surroundings!
Keeping constant contact with knowledgeable Colleagues - Tourist Guides and Hiking Guides - , and collaborating with them, is of major importance to me. They are trustworthy people, chosen among the best local Guides, so that I can always offer a high standard service even if I'm already engaged in another tour, or whenever you are looking for a tour I usually do not provide, such as the Borromeo Islands or the Ossola Valley.
On my part, I'm an active member of the two main local Associations: "Discovery Alto Piemonte" and "ProntoGuide Visite & Cultura - Guide Laghi", the latter founded by my closest colleagues and I almost ten years ago in order to promote our beautiful territory with knowledge and passion!